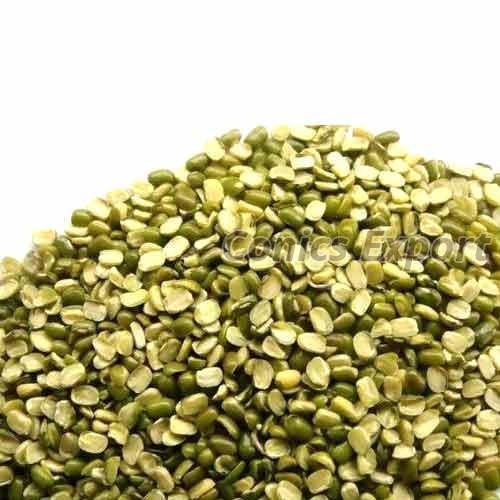 Who does not like to munch onto the delicious and crunchy moong dal? Though fitness freaks may restrict them from doing so but they too will find some exciting and healthy reasons to gorge into this cereal without having any worries.
Yellow moong dal can be found in almost every Indian kitchen cabinet as it belongs to the list of most sought after ingredients using in the recipes. Whether it is the preparation of curries or salted snack items for munching at the tea-times, moong dal comes out extremely tasty to be eaten at any time of the day.
Moong dal offers extreme health benefits and can effectively make several healthy dishes too. Today everyone is health conscious and tend to include only healthy items into their meals. It is suggested to contact the best yellow moong dal exporters in India to grab the lucrative deals. Here are five best reasons why moong dal makes a healthy choice for every foodie.
Health benefits of moong dal:
1. Heart-friendly
Moong dal has antioxidants and antioxidants fights free radicals. Its phenolic compounds work as antioxidants which reduces the bad LDL cholesterol in the blood. And, obviously it triggers the good HDL cholesterol levels which ensure a good heart health.
2. Controls blood sugar
Moong dal has lower glycemic index, which is good for blood sugar level. Actually it helps in controlling the levels of insulin, blood glucose, and fat. Hence, it is good for diabetic patients as they require controlling their regular sugar intake.
3. Prevents anaemia
Moong dal is enriched with iron which is a must take essential mineral for the anaemia patients. People especially women body lacks in iron mineral and thus they should regularly consume moong daal, it's healthy for them.
4. Good for gut health
Various research results have proved that the consumption of moong dal can actively help in the production of butyrate, which is a gut-friendly fatty acid. It helps maintaining intestine health. This cereal is anti-inflammatory in nature and thus prevents bloating and the formation of gas in the intestines. Moong dal is easy to digest too.
5. Controls weight
As moong dal is easy to digest and consuming a few amount of it people feel full at their stomach. This happens basically due to the presence of cholecystokinin hormone in the body. Consumption of moong dal increases the functioning of this hormone which brings the feeling of satisfaction. It also advances the rate of metabolism which is an added factor to make the tummy full. Hence, after consuming a little of it, people feels less cravings and thus gradually loses weight.
The green moong dal exporters in India make many reasons to make this cereal your favourite one as they offer cost-effective rates for their cereal products.